🇺🇸 MADE IN THE USA 🇺🇸 Being prepared before water strikes is the best way to prevent property damage. Floods, hurricanes and water leaks create millions of dollars of damage to businesses and private residences every year.
AquaSafe flood bags provide an effective solution and superior protection from both flooding and water damage. They can be used both as a sandless sandbag and a water absorbent pad.

AquaSafe flood bags are the perfect solution to keep on hand to clean up water messes such as overflowing toilets, leaking sinks and spilled liquids. Our products are successfully used around the world to protect businesses and private residences.
LIGHTWEIGHT. EASY TO USE. ABSORBS UP TO 50LBS OF WATER IN 5 MINS.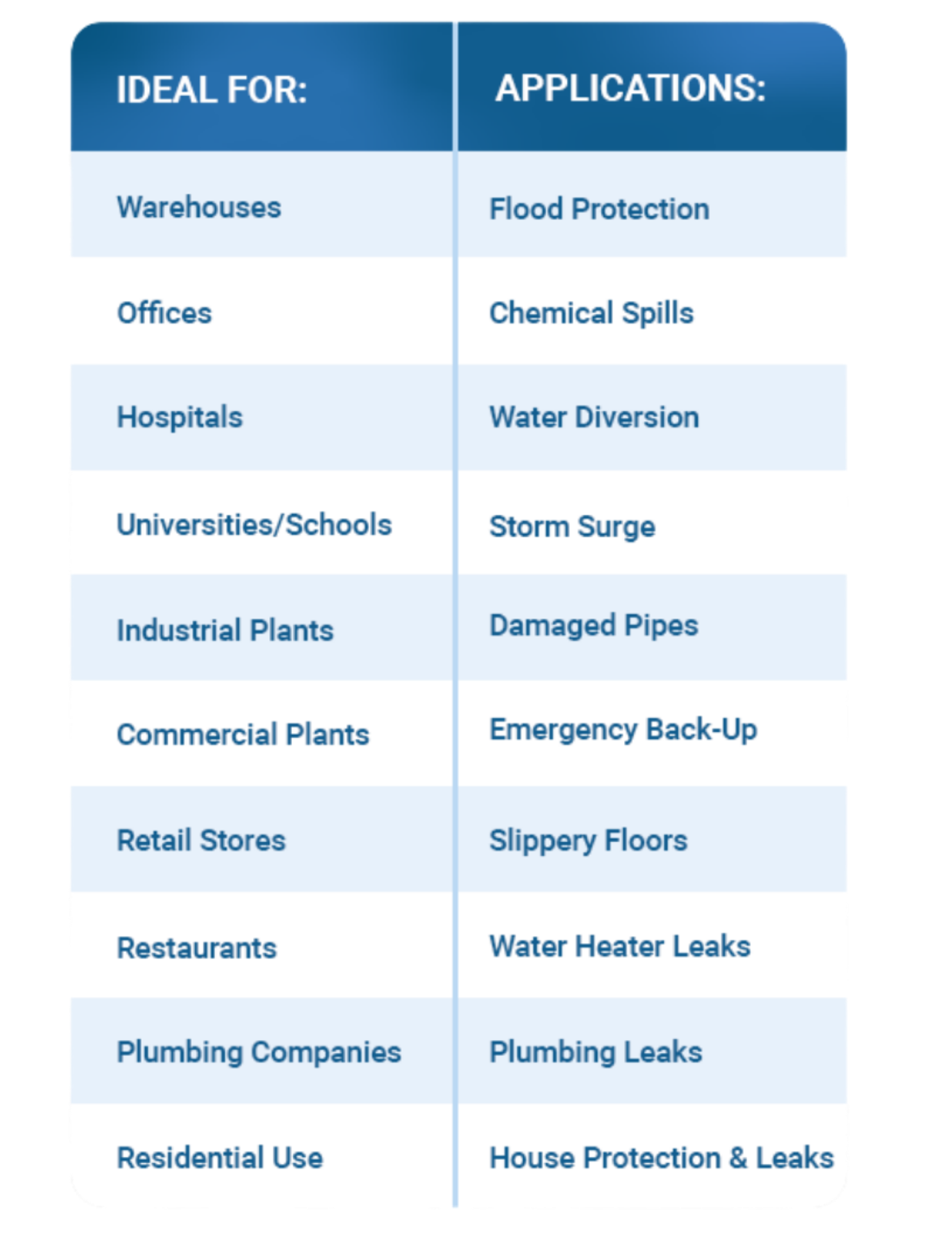 Introducing the NOAQ flood flood fighting system! NOAQ's reusable products are mobile flood barriers that can be quickly deployed when a flooding risk occurs, and then removed just as fast. The barriers are so light and easy to use that anyone can build a flood barrier. Employees can protect their own workplace, students their own school, and family members their own home.
REUSABLE. STACKABLE STORAGE. IDEAL FOR FLASH FLOODING. BLOCKS NEARLY 20 INCHES OF WATER.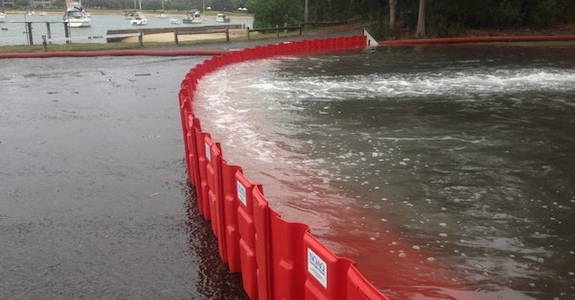 NOAQ Boxwall BW52- 20" tall - 3 ft. wide per Boxwall

NOAQ Boxwall BW102- 40" tall - approx. 4 ft. wide per Boxwall